Three weeks have gone by since we waved goodbye to the last Dyalog '18 delegates in Belfast. We've had time to catch up on sleep, half of us have had colds and recovered from them. Jason Rivers and Richard Park have started mixing and improving the audio and video recordings, and we are ready to release the first group of processed videos.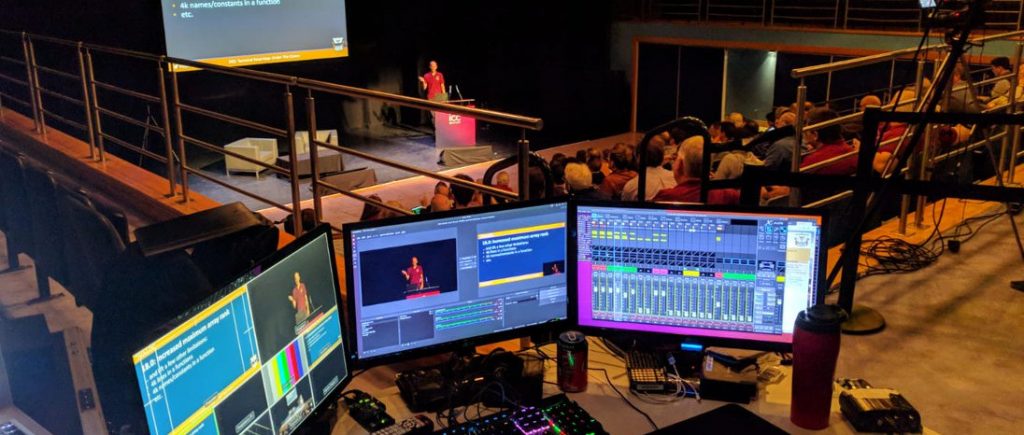 Our plan is to release batches of 3-5 videos, with enough variety for everyone to find at least one topic of interest each week. We have not reviewed all of the material yet; there are always one or two where something went wrong and we are unable to publish the recordings (or the presenter asks that we refrain from making the talk public), but we do expect to be able to make the vast majority of the talks available over the next couple of months.
Each week, I'll be doing my best to introduce each set with a blog entry: The first batch contains cleaned-up versions of the presentations that were streamed live from Belfast. The audio and video quality is significantly enhanced compared to the live stream, and the most confusing gaffes in my own live demo have been removed 😊.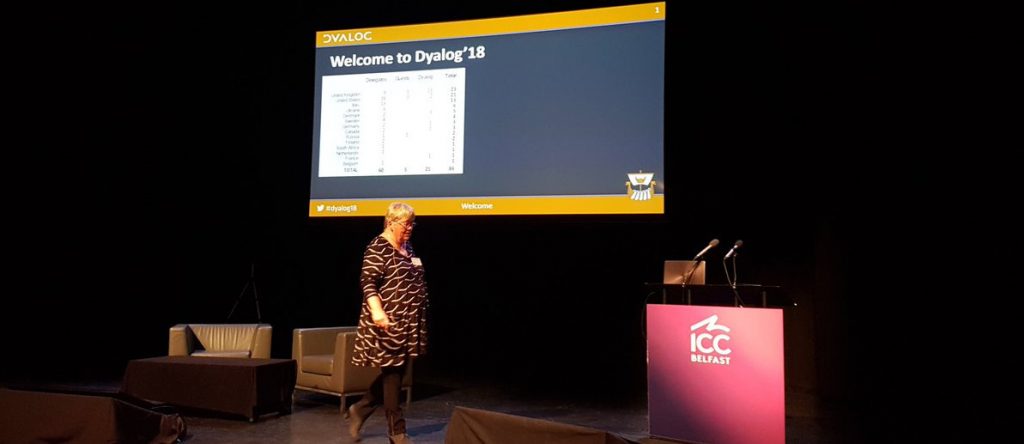 As usual, the user meeting opened with the traditional trio of keynotes by Dyalog's CEO Gitte Christensen, the CXO Morten Kromberg (that's me) and CTO Jay Foad. Gitte introduces a couple of new faces at Dyalog, and the contest winners, so everyone can plan to buy the winners drinks during the week. Gitte then discusses high level direction – announcing our intention to make the Linux version available to download, and included in public Docker containers and Cloud VM images, with no questions asked.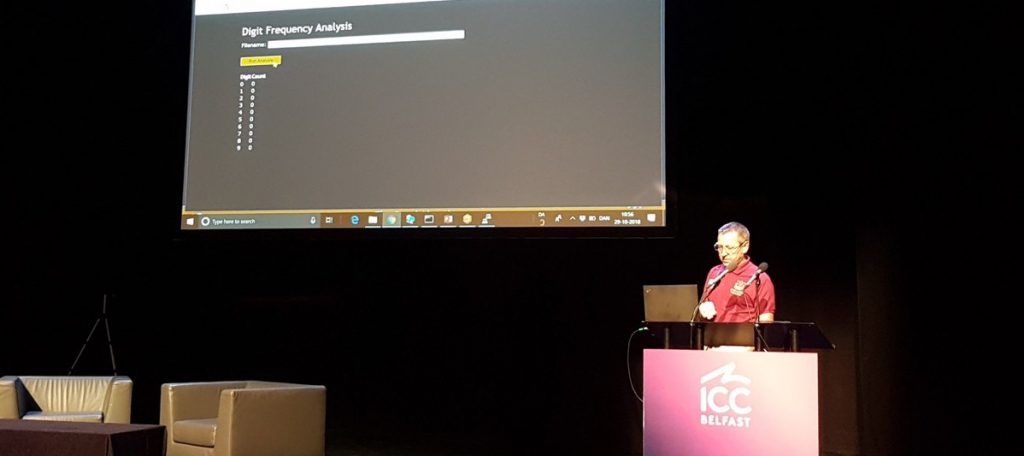 My own session mostly consists of a live demo of the potential consequences of making Linux licences really easy to get hold of. In an imaginary conversation with a data scientist, I demonstrate the use of Dyalog APL to implement an (admittedly silly) analytical function, and subsequently make it available as a web service and via a web site, finally deplying it to the cloud using a set of Public Docker containers, without once installing Dyalog APL itself.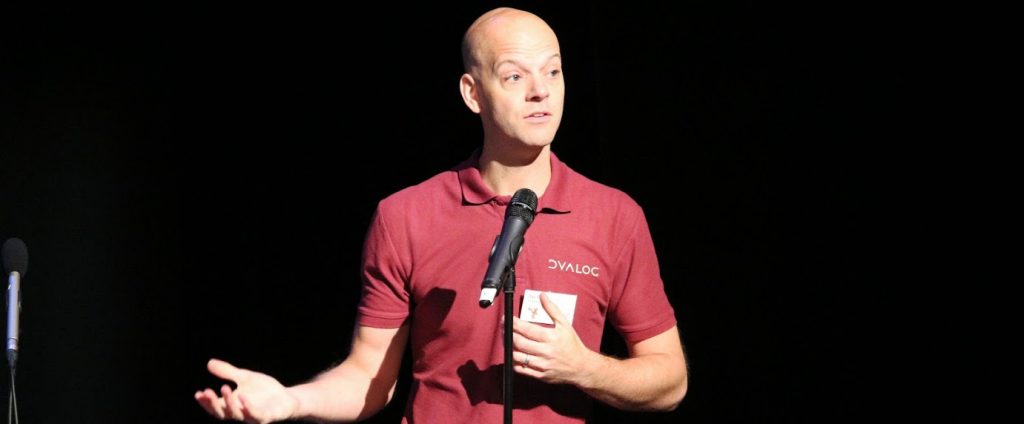 Jay Foad rounded Monday's live stream off with a review of the features of the recently released version 17.0, before moving on to talk about the work that the development team is planning for versions 17.1 and 18.0, scheduled for the spring of 2019 and 2020, respectively.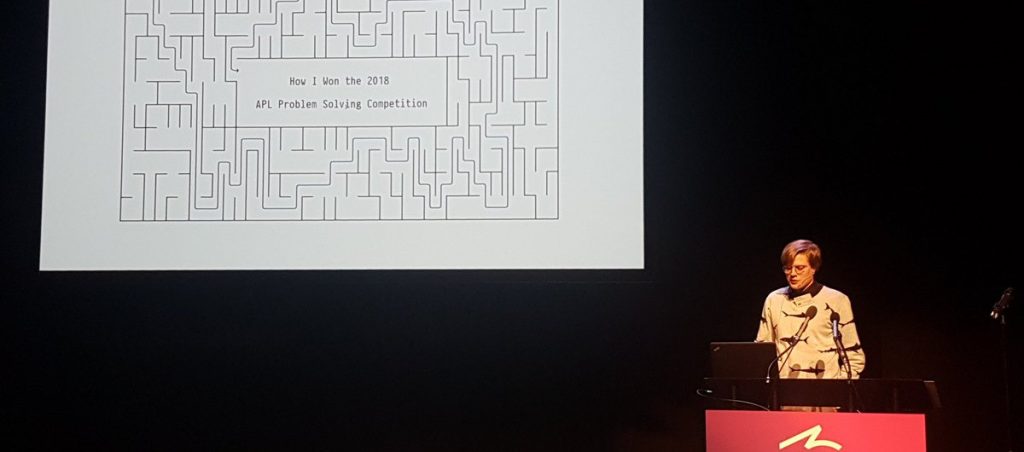 In accordance with tradition, we also streamed the Prize Ceremony for the International Problem-Solving Competition and – often the most interesting talk of the year – the acceptance speech where this year's winner talked about his code, and the experience of learning APL. This year's winner did not let us down; it is amazing how quickly you can learn to write really, really good APL code!
Summary of this week's videos: