You may have been wondering what has been happening with Jo Shaw (daughter of our Customer Account Manager, Karen) the England pool player who Dyalog have sponsored in the past, so we thought it was time for an update.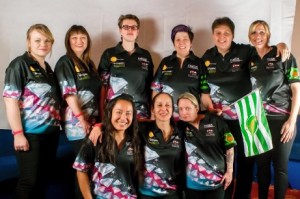 After getting a new job in December 2014, Jo moved from Hampshire to Wiltshire and joined the Wiltshire Ladies county pool team. After a successful first season with them, Jo again qualified to play for England as a reserve player in May 2016 but the exciting news that she was expecting a baby meant that she was not able to take up her place in the team – unfortunately the Nation's Cup event was happening at the exact same time the baby was due. Jo also found that she was not able to practice or play pool during the later stages of her pregnancy as she was just not able to bend over the table(!) so this meant she had to take a back seat with the Wiltshire Ladies county team too.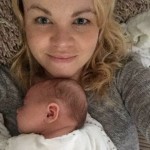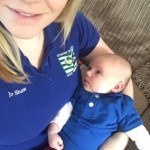 Jo's daughter Remy was born on 18 October 2016 and Remy has been a keen supporter of Wiltshire Ladies since she was born – she even has her own team shirt!
Jo and Remy have recently been to the EBPF National Finals to support Jo's Wiltshire teammates as they became National Ladies Champions for the first time. Jo was disappointed that she wasn't able to play a bigger part in the victory but being a mother is now her top priority and she was pleased that her team did so well.
After a lot of thought Jo has now made the very difficult decision to take some time out from both county and national pool to concentrate on being a mum. She plans to be back in a year or so once Remy is a bit older and Dyalog fully expect her to win back her place in the England team – we will be there to support her when she does!