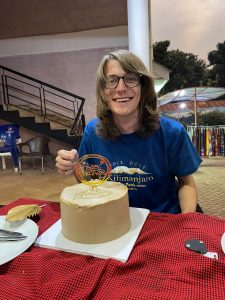 As is often the case these days, Silas found APL through online programming language discussions – both in various forums and through videos (Aaron Hsu's Co-dfns and John Scholes' Game of Life demonstatration in particular) – whilst attempting to understand the more esoteric ideas and their theoretical underpinnings provided by Scheme and other functional languages. After discovering APL, Silas attempted to use it for his Data Analysis coursework, sticking primarily to a small set of primatives. However, hitting WSFULLs with the datasets required meant that APL remained just a fun system to play with, which led to an understanding of where (⍸) in terms of other primatives (⍳ and ⍴).
Silas saw one of Dyalog Ltd's adverts for a C programmer; this was a language he had learnt during his exploration of the Raspberry Pi and its associated add-on boards, so he applied. He joined Dyalog Ltd in June 2022 after graduating from Royal Holloway in England with a bachelor's degree in Computer Science, and eased his way into exploring the internal workings of the interpreter, where he now spends most of his time.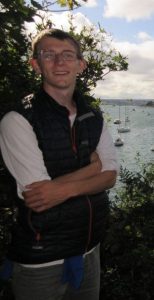 When not programmaing, Silas can be found enjoying a good book and the occasional summer hike with friends and family.