Meet Team Dyalog
Meet the people who make it all happen – a few facts and a bit about each of us in our own words.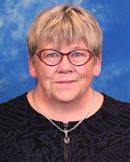 Gitte
Managing Director (CEO)
Based in:

Joined Dyalog: April 2005
Gitte discovered APL in 1983. After graduating as a research biologist, she was offered 6 months of training in EDP (Electronic Data Processing). When exposed to APL she immediately fell in love and never looked back. Since then she has worked as an APL consultant, headed development and sales of commercial software based on APL and finally in 2005 ended up where she started, at an APL language vendor – but this time as the CEO.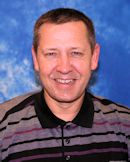 Morten
Chief Experience Director (CXO)
Based in:

Joined Dyalog: April 2005
Morten joined Dyalog after spending about 15 years building up ideas for technical direction as a user of Dyalog – 10 as an APL Consultant and 5 as the CTO of Adaytum Software, developing a "shrink-wrapped" product which used Dyalog as the core technology. Before that, he spent about 10 years learning, using and helping clients install and maintain SHARP APL at I.P.Sharp Associates.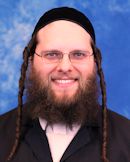 Adám
Based in:

Joined Dyalog: May 2015
Adám prides himself on having got APL with the breast-milk, as he attended his first APL conference at the age of one. He is adamant in many of his convictions, including that APL is by far the world's most superior programming language, and the only one worthy of being used day-to-day. His work is mainly in the development and maintenance of APL tools.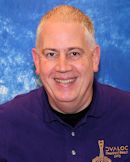 Andy
Operations Manager (COO)
Based in:

Joined Dyalog: July 1987
Andy has spent most of his working life in support, supporting APL but also UNIX systems and high-end hardware. He is less the theorist and more the pragmatist. He is responsible for Dyalog's internal systems as well being involved with the development and QA processes.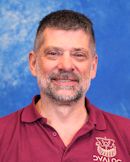 Bjørn
Based in:

Joined Dyalog: April 2005
Bjørn has been making add-ons for APL since the start of the '90s, first at Insight Systems ApS, then at Adaytum Software and now at Dyalog Ltd. He concentrates on moving things that are hard to do in APL or that have poor execution speeds into C so that they are callable from APL. The best known examples of these are SQAPL and Conga.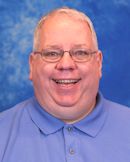 Brian
APL Tools Group Manager
Based in:

Joined Dyalog: March 2011
Brian learned APL in 1975 when as a freshman in high school he discovered that the typewriter that knew how to play football was actually a computer terminal hooked up to the University of Rochester's APL timesharing system. Brian has developed APL applications across a variety of industries including financial planning, manufacturing control, legislative tracking, full text databases and risk assessment. Brian has twice been recognised by the ACM's SigAPL for innovative APL development. "I'm very blessed to be a part of the Dyalog team; building tools that make it easier for our customers to do their jobs."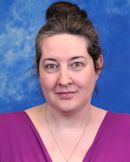 Fiona
Documentation Manager
Based in:

Joined Dyalog: April 2013
Fiona joined Dyalog with twelve years of technical authoring experience but a programming background limited to Pascal and FORTRAN. She wishes she'd known about APL and Dyalog earlier in her academic life...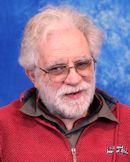 Geoff
Based in:

Joined Dyalog: January 1977
Geoff is a '60s radical who has yet to repent of his optimism. The attitude pervades his approach to his Christianity, his politics and his computing.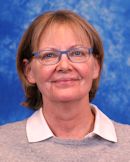 Helene
Finance Manager (CFO)
Based in:

Joined Dyalog: April 2005
Helene has been managing the Dyalog Ltd accounts since 2005 and she takes great pride in making deadlines. If you experience any problems to do with the Dyalog financials she is always happy to help with a solution/guidance. Simply contact her and she will help you out!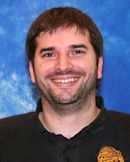 Jason
I.T. Manager
Based in:

Joined Dyalog: May 2007
Jason is one of the younger members of the team though he tries to disguise his youth with Linuxy facial hair. An "expert on everything" according to those in the know, he winces whenever anyone includes "www." in a URL.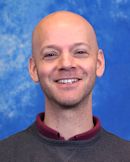 Jay
Technical Manager (CTO)
Based in:

Joined Dyalog: April 2010
Jay was hired by Dyalog Ltd on the strength of his juggling, as well as his thirteen years' experience with toolchains for traditional compiled and JIT-compiled programming languages. He is now applying that experience to the unique problems of making Dyalog run even faster.
JohnD
Chief Architect
Based in:

Joined Dyalog: September 1991
If memory serves, which it often doesn't, John joined Dyalog Ltd fresh faced and eager after a degree in "Computer aided Chemistry" from www.surrey.ac.uk/chemistry/. John has been responsible for much of the User Interface work with Dyalog, including the GUI session, COM and .NET interfaces. John sits in the corner in the Dyalog office and can frequently be heard shouting at his computer.

JohnS
Based in:

Joined Dyalog: July 1981
John has been working with APL since the mid '70s and with Dyalog since 1981. His special interests are the core APL language, Functional Programming and dfns.
Karen
Customer Account Manager
Based in:

Joined Dyalog: May 1992
Karen has been involved with Dyalog and APL for over 20 years. With an alternative job title of Chief Cat Herder, her administration and organisational talents ensure that everything behind the scenes at Dyalog Ltd is running smoothly.

Nic
Based in:

Joined Dyalog: August 2006
Originally attracted to APL by its simplicity, consistency and usability, as Nic joined Dyalog he started to realise that the true beauty of APL is the doors it opens to the human adventure. "Ask not what you can do for APL, ask what APL can do for you".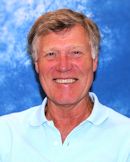 Pete
Based in:

Joined Dyalog: September 1977
Pete had the amazing luck to be a member of the team, alongside John Scholes and Pauline Brand, that acquired what was then Dyadic Systems in 1990 and guided it through the formative years of Dyalog APL. His only truly wise business decision was to hand over the reins in 2005 and he now luxuriates in partial retirement on the Greek island of Alonissos. When not writing Dyalog documentation he struggles to learn to speak Greek and to play the bouzouki. He hopes one day to become semi-competent at both.
Richard
Development Manager
Based in:

Joined Dyalog: June 2008
Richard joined Dyalog with a degree in computer science from City University London and 20 years' experience of compiler development and language design. He develops and maintains the Dyalog interpreter and oversees its overall development.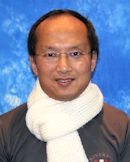 Roger
Based in:

Joined Dyalog: January 2011
Roger has been an APL programmer since 1975 and an implementer of APL interpreters since 1989. His passion is writing beautiful and fast code.
Vibeke
Based in:

Joined Dyalog: February 2006
Vibeke works with all topics that can be used for PR and marketing initiatives to further the Dyalog brand and extend knowledge of the Dyalog language to new users. She particularly enjoys working with Dyalog's customers to write case studies illustrating the power Dyalog lends to software programmers and, ultimately, the end-users of applications created with Dyalog.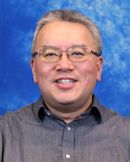 Vince
Based in:

Joined Dyalog: June 1996
Vince enjoys helping customers. He is mainly a C programmer, but loves having Dyalog on his desktop as it's a really useful tool to do a quick calculation or write a quick program in. His computer runs Windows 7, and he uses command-line shells as well as the GUI.