Welcome To DYALOGue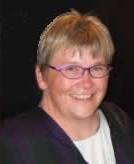 It's been a while since we last did a newsletter and much has happened in Dyalog Ltd. since.
We held the Dyalog '06 User Group Conference in Elsinore, Denmark, in October 2006. We were extremely pleased to meet so many of you in the convivial surroundings and we're already busy planning this year's conference. This will take place at the Lakeside Hotel & Conference Center in Princeton, USA, September 30th to October 3rd. So, put the dates in your calendar now. You will find more information about Dyalog '07 here.
With the completion of Version 11, we finally had time to look around for a new office. Earlier this year we moved into significantly larger office facilities in a creative barn environment in Bramley, just off the A33 between Reading and Basingstoke. You can read all about the new facility and download a map or directions in our special article.
As well as wishing to take on more space in premises not shared with others, we also wanted to make room for additions to the Dyalog team as we continue to grow the company at a steady pace. Therefore, I am delighted to welcome the newest member of the Dyalog team, Jason Rivers, who started with us on May 1st.
I am also happy to take this opportunity to announce that the acquisition of Causeway Graphical Systems Ltd. was completed on April 1st. Jonathan Manktelow has started a fulltime position as software developer with Dyalog Ltd. and Adrian Smith will continue as chief architect on the product line. You can read more about the plans for the continued development of the Causeway tools and their integration into Dyalog here.
At the moment all manuals are delivered as soft copies on CD. However, we have had several requests for printed manuals. Therefore, I am pleased to report that we have arranged for online, on-demand printing of our manuals, courtesy of Lulu. It means that all manuals are now available in printed book format as well as free of charge PDF downloads.
In the technical section you will find an article by Morten Kromberg about SALT as well as some favourite Tips 'n' Hints.
We always welcome feedback. So, please do not hesitate to get in touch with us if you have any comments or questions. If you would like to tell the rest of the Dyalog community about your particular experience using Dyalog we would welcome that as well. Likewise, application stories are always interesting. Therefore, if you would like to share your work with all of us, please send your contribution for future inclusion in the newsletter.
Happy reading!
Gitte Christensen