It has been almost 2 years since our last post about Jo Fergus (daughter of our Customer Account Manager, Karen Shaw) the pool player who Dyalog have sponsored in the past. When we last updated you, Jo had just had her daughter, Remy, and made the difficult decision to take some time out from pool to concentrate on her new family.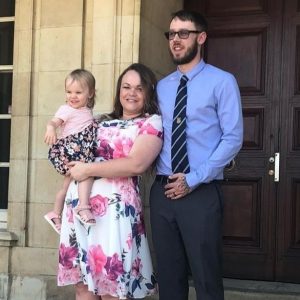 On June 30th 2018 she married Tom Fergus, Remy's Dad, in a small ceremony at Trowbridge County Hall and became Jo Fergus. The wedding came as a bit of a surprise to friends and family who thought they were attending a birthday lunch but the sun shone and a fantastic day was had by all. Jo started to miss playing pool and in 2018 she went to the Wiltshire county pool trials and was invited back into the Wiltshire Ladies A county team. After a successful season, in which they didn't lose a match, the team has qualified for National County Finals taking place at the beginning of March. Jo has also joined a team playing in her local pool league.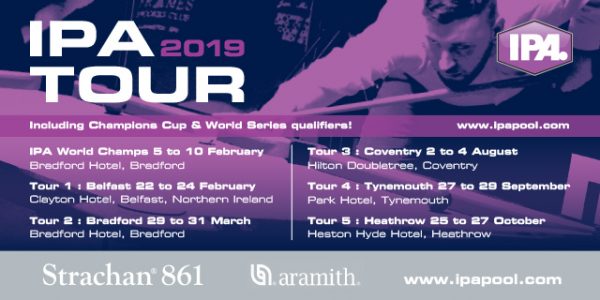 In 2019 Jo took the decision to test herself and her pool skills and signed up to the 2019 IPA Ladies Tour which will see her play at 5 events across the UK. There are only 32 places on this Ladies tour and it will give Jo a chance to play against high level opposition, which she feels will improve her game. Ranking points will be awarded and the top 8 in the rankings after Tour 5 will automatically qualify for the first ever IPA Ladies Blackball Premier League.
Dyalog are proud to be sponsoring Jo for this tour and it is planned that all Ladies finals will be live streamed on freesports.tv so we have our fingers crossed she makes at least one final!