It is really good to see APL events come back to life! In April of 2014, we witnessed the re-birth of SWEDAPL, which had been dormant for some time – but now meets twice a year and is perhaps the most vibrant APL meeting on our circuit, with many young developers developing new products and features in APL. The last SWEDAPL meeting drew a substantial international crowd, including a number of Danes – and the next one, scheduled for April 1st, is making a guest appearance in Copenhagen, hosted by Simcorp A/S – a bit like the Tour de France 🙂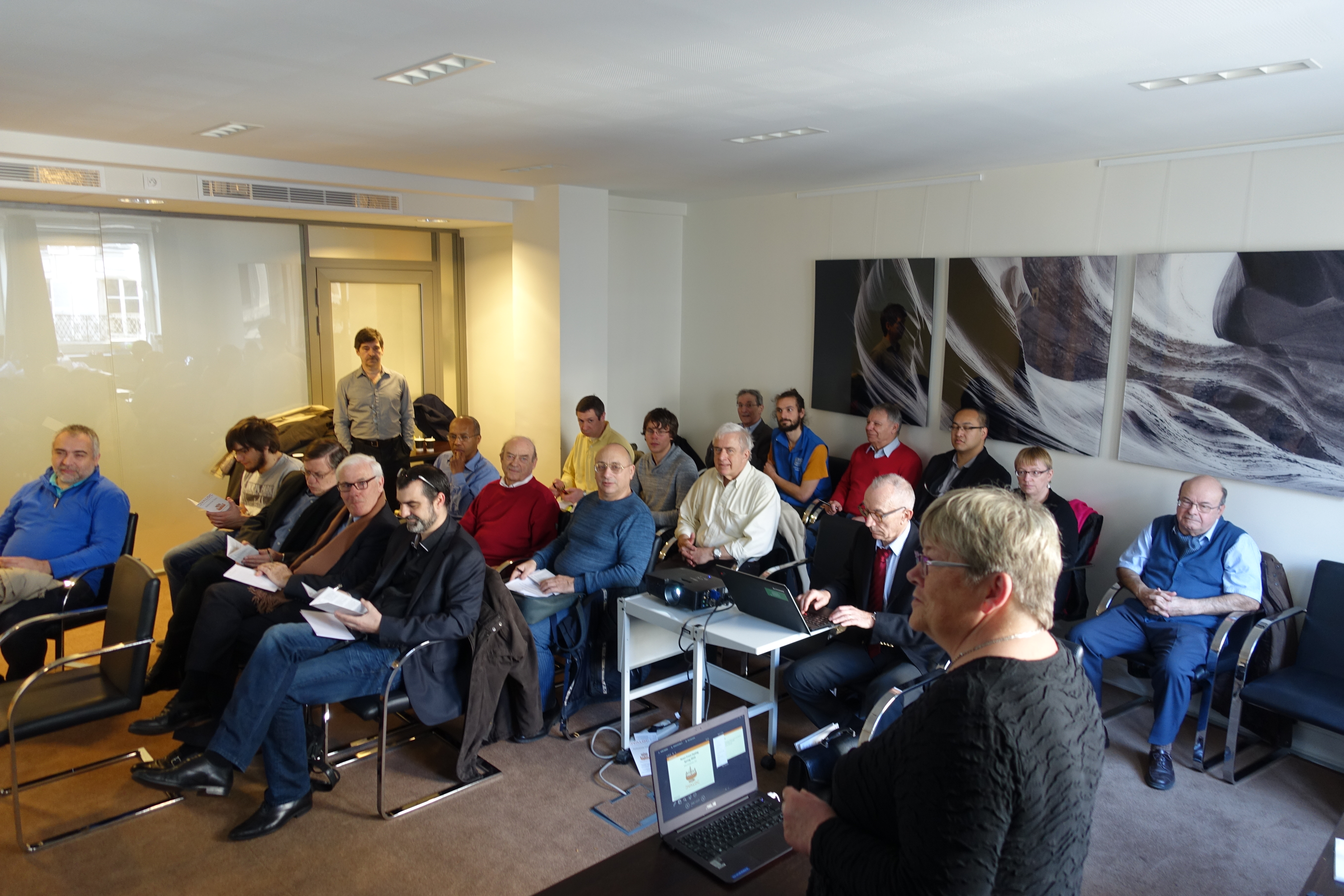 This year we are really happy to be back in France, which has also had a relatively dormant APL community for the last decade or so – at least in terms of holding meetings. In this case we decided to arrange a meeting with the help of our French distributor – Quantys. Although the invitation was to a "Dyalog User Meeting", about half of the attendees were users of other APL systems than Dyalog APL – with a little luck this meeting will turn out to contain the seeds for a rebirth of an independent French APL group. Fingers crossed!
Everyone please note: If you want to organise a local APL event, and you invite a speaker from Dyalog, we will do everything we can to send one or two delegates to your meeting. The current "circuit" includes Finland, Germany and Sweden twice a year, France and the East Coast USA. We have been known to show up at the Bay Area Users' Group from time to time, in Toronto, at J and kx meetings – and recently also at FunctionalConf in Bangalore.
After welcoming remarks from Marc Righetti of Quantys, Gitte talked about Dyalog's commitment to ensure that APL is well-integrated with modern computing platforms and infrastructure, which is always in the throes of another revolution. The current movement towards cloud computing and the need for platform independence is no exception. The good news is that Dyalog is growing to meet the challenge; we expect to add another couple of heads this year and grow the company by another ten percent.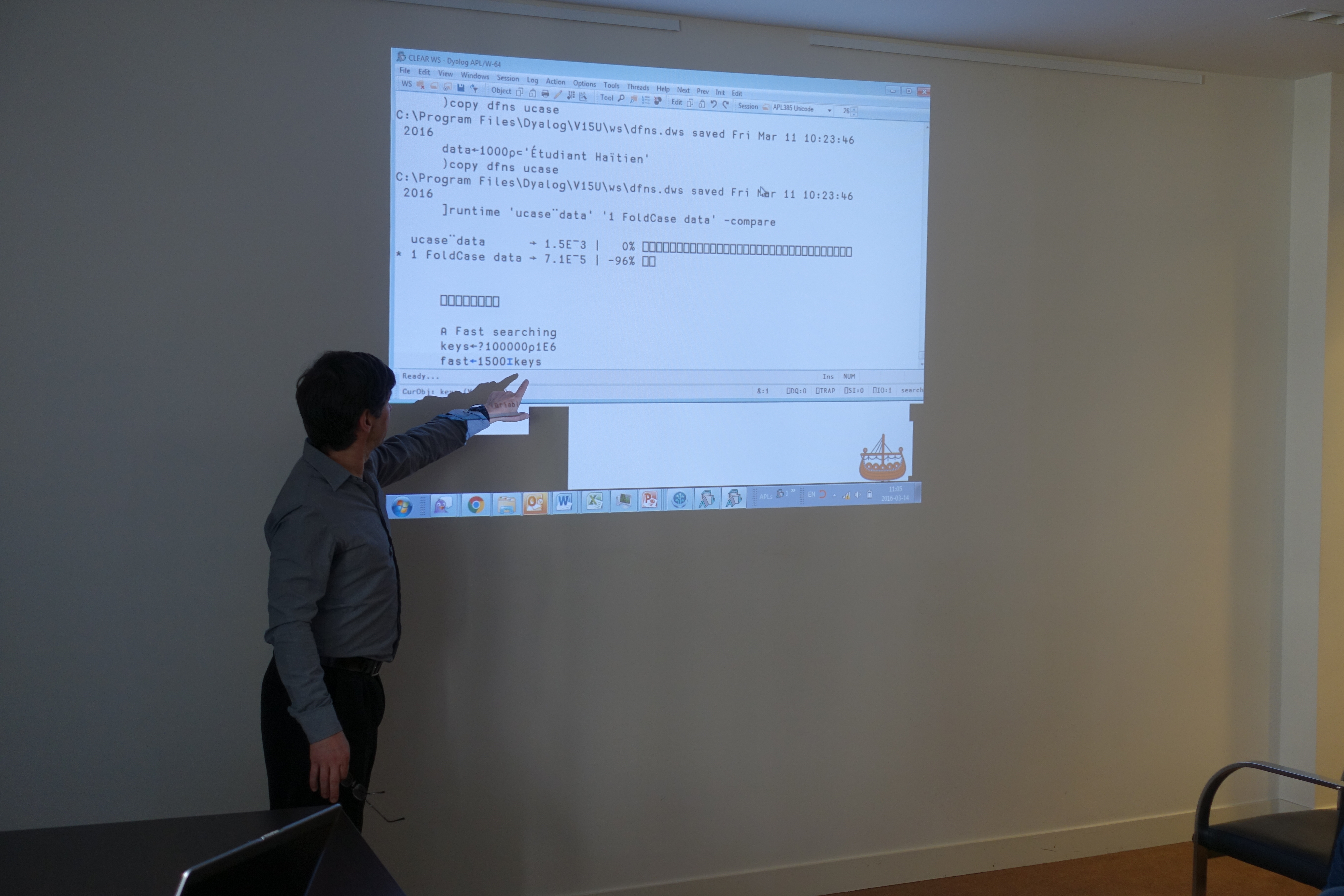 Dan Baronet is a native of Montreal, Canada. As one of our French-speaking team members, he ended up doing most of the heavy lifting, with presentations on the upcoming v15.0 release, and a recap of the recent language enhancements in version 14.0 – in particular, the rank and key operators and function trains. Nicolas Delcros also spoke in French on the subject of his most recent work on integrating the publishing capabilities of Adrian Smith's NewLeaf tool to SharpPlot, under the name SharpLeaf. I was only allowed to interrupt the flow of French twice, first with a road map presentation and, in the afternoon, a brief introduction to Futures and Isolates.
At the end of an action-packed day, Quantys treated us all to Champagne and snacks – many thanks to Marc for running the show and taking good care of us. A single day was much too short a time to do justice to the last decade of Dyalog achievements – so we will have to be back more regularly!